Education has the power to change the world for the better but if we aren't careful, it can also perpetuate unhealthy power dynamics that are inherent in many forms of traditional education.
Today, I'm joined by the fabulous Susannah Cole, an Anti-Boring Licensed ADHD Coach and co-author of "Flexible Mindsets in Schools: Channelling Brain Power for Critical Thinking, Complex Problem-Solving and Creativity" as we interview Sophie Christophy all about consent-based education.
Sophie Christophy is a culture transformer, feminist, unschooling parent, and activist. She works on deconstructing patriarchy from childhood socialization in education and family culture, and in organizational culture, by creating a shift to principles of consent and self-direction.
In this jam-packed episode, we'll deep dive into student, parent, and teacher relationships and power versus consent.
So grab your favorite cuppa and click the image below to join us for this aha-moment-inspiring conversation!

Are you ready to start incorporating more consent into your work with students? Start my free "Unlock Student Learning" mini-course filled with knowledge, tips, and best practices you can start using today. 
We also encourage you to explore Sophie's fascinating work around consent.
---
Where to Find Gretchen
Gretchen will be speaking at the Tutor Success Summit this month!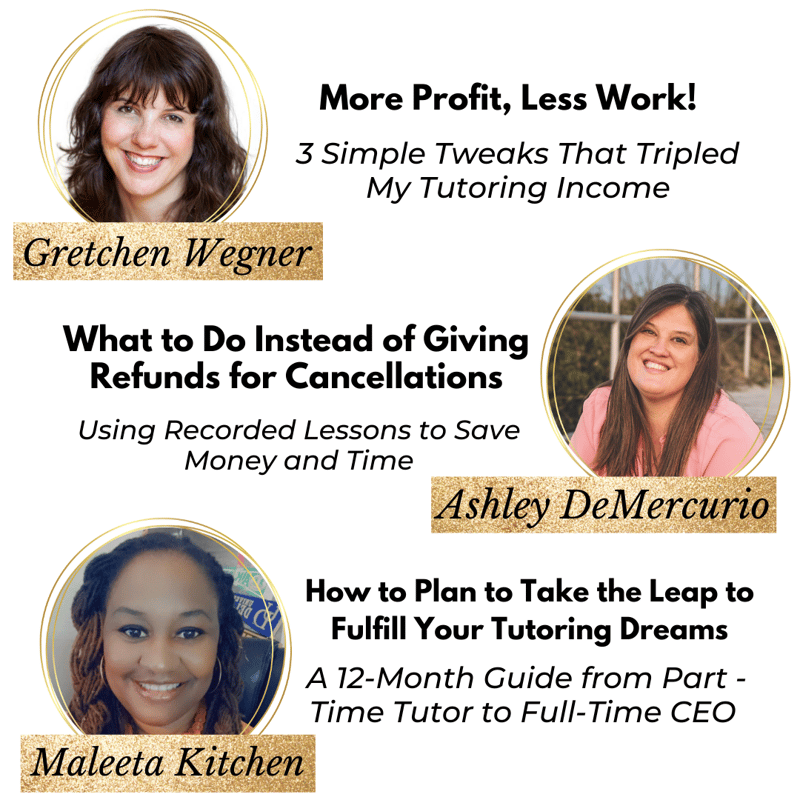 If you're looking for the strategies you need to start or grow your tutoring or coaching biz, you'll find some great nuggets of wisdom here.
Click here to grab your ticket while there's still time!

---
More Goodness from Anti-Boring Licensed Coaches

Misha Safran, Anti-Boring Approach Licensed Coach and Founder of CEEQ, is hosting a launch party for her new book, A Teacher's Companion: How to Center Empathy and Emotional Well-Being for Yourself and Your Students! Check out the invitation below and RSVP here.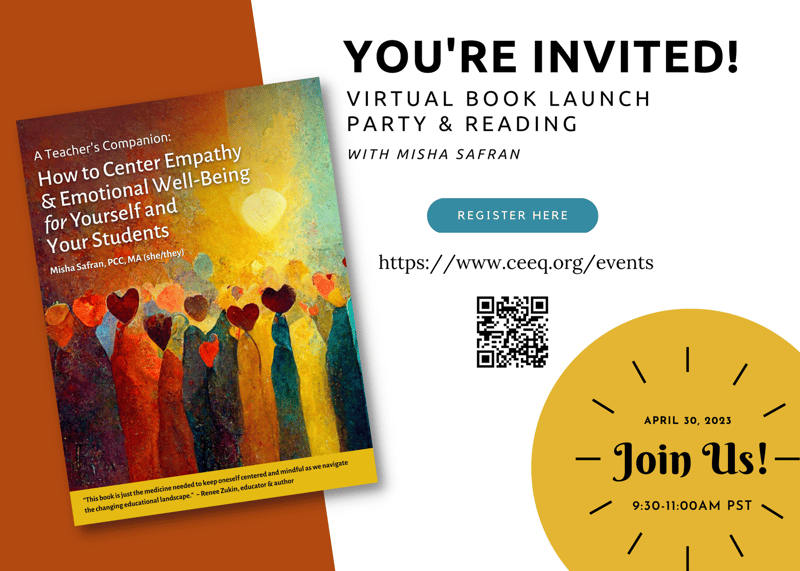 ---
Have a great week, y'all!