I had planned a different message today, but this is more important. 
Except I don't have any words yet. I'm still reeling.
Instead if this feels useful, please sit with me in a moment of silence. To feel our grief in community.
On behalf of the victims, families, and folks affected by the recent mass shootings in Uvalde and Buffalo.
On behalf of the 27 school shootings that have occurred this year alone in the United States. And the 119 shootings since 2018.
On behalf of people of color, and specifically Black Americans, who are targeted more than white folks in gun-related violence.
On behalf of so much more.
If you need a tool for how to talk about mass shootings or race-related violence with children, here is a useful one that just landed in my inbox from Dr. Taryn Fletcher and her education consulting company Truly POC.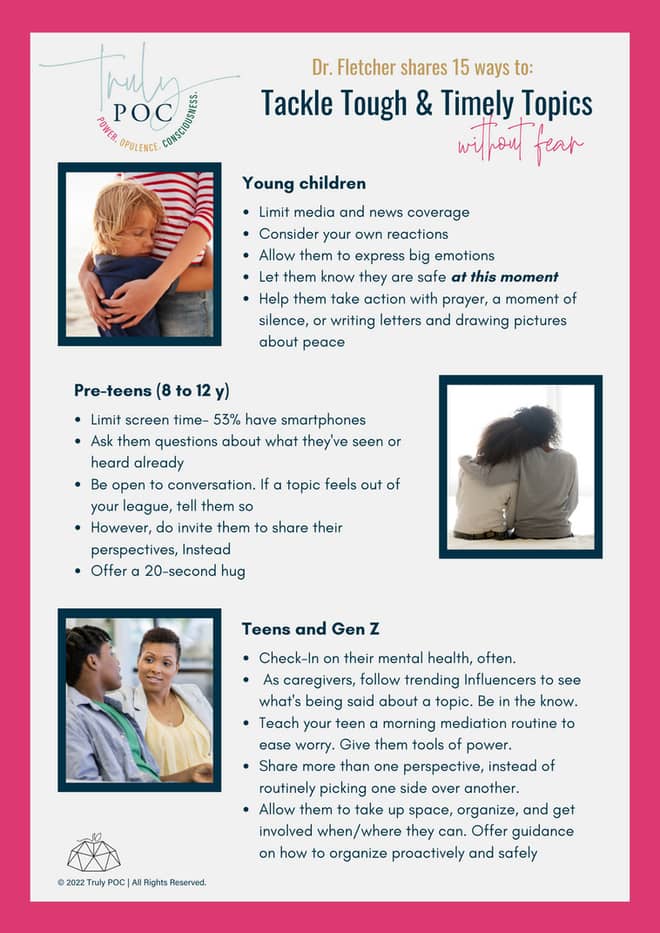 Reeling…feeling…loving…grieving…