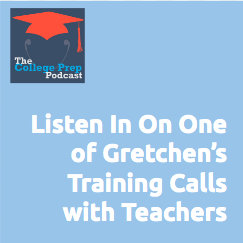 Have you ever wondered what teachers' who care about student learning talk about when they're in a room alone withe each other?
In this episode Gretchen lets you "in" on what the discussions in her Anti-Boring Educators' Club are like. For confidentiality reasons she can't share the ACTUAL discussion. In this episode, however, she walks you through the questions that educators' asked in an October training call, and summarizes the discussion.
This wide ranging discussion spans topics such as:
shame and learning
perfectionism
note-taking
retrieval practice,
and more!
Gretchen also gives a little more information about her new Anti-Boring Educators' Club, and reveals that there may be a time soon that it's open to the general public.