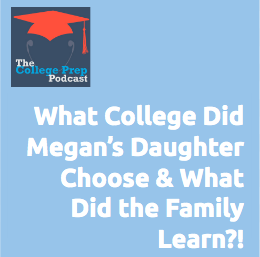 Drum roll, please! Megan's daughter has made her final college decision.
In this episode, Megan outlines the lessons her family learned in their very personal college decision process, including:
How many schools she applied to, and how they honed their final list
8 things the family did right from the beginning of the college search process
4 surprising observations about the process that Megan didn't expect
Details about how her daughter made the final decision
The big reveal about what school she chose!