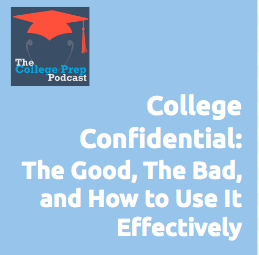 The website College Confidential is problematic if it's the main place you get your college search info. However, there are some ways it's useful, and Megan breaks down exactly how.
Specifically, she shares:
Two great things about the purpose College Confidential serves for parents and students
Two warnings about the website, and what types of folks should not be using it as their college search support
Two useful ways to use the website to help you better understand what types of students get into which school, and which programs within the university might be right for you.